Inspired by Matt D'Avella's 12 Habits for Life, this is the first of many posts about habit formation and general life improvement.
I used to have much better tissue quality, mobility, and flexibility. I know this is objectively important to the quality of my life and will increase my overall healthspan. After coming across a The Tao Way video, I'll be starting this project with increasing my squat range of motion and comfort.
Day 1 (June 12, 2020):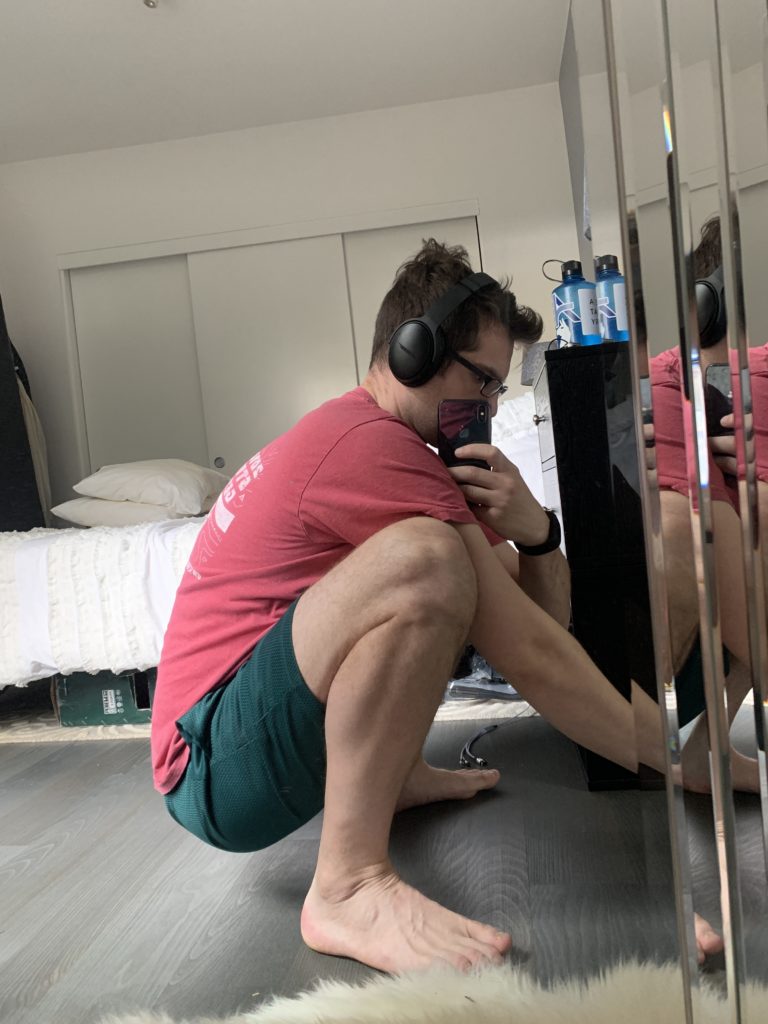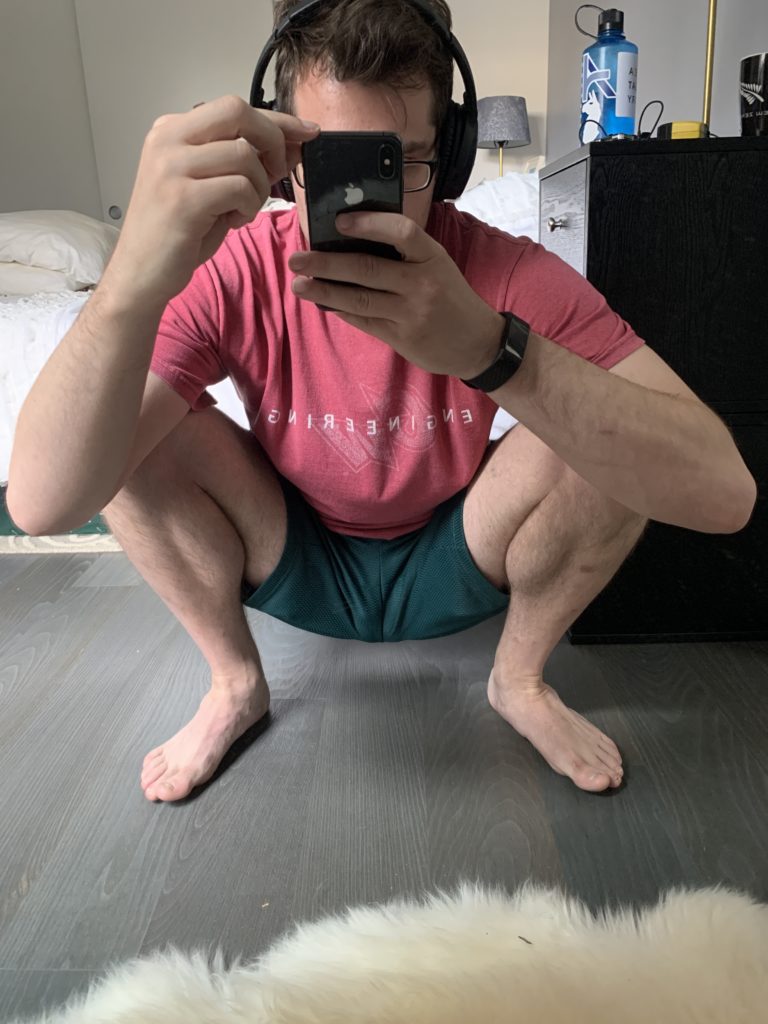 I can't get full arm extension during external forced rotation but can sit into a reasonably deep squat. My hips are tight coming out of this position.

Thinking three to five sets over the course of a day.